Partnership with the Netherlands National Breast-screening Program
Ziltron and the LRCB (Netherlands National Breast Screening Reference Centre) are partnering in a new Mammo Self-Test Program for mammography and breast screening professionals.
The program developed specifically for Mammography and Breast Screening Radiologists and Radiographers by international Breast Screening experts will deliver key performance criteria across breast imaging. The program is key in enhancing training, CME, CPD and quality assurance initiatives.
Successful completion of these programs will:
Improve standards.
Improve quality.
Identify training needs and requirements.
Enhance training, CME, CPD, and quality assurance programs.
Improve skill levels in areas such as positioning, image quality, and image interpretation.
Our programs are suitable for all stages of the mammography and breast screening process including:
Positioning
Image critiquing
Image interpretation
Advanced image interpretation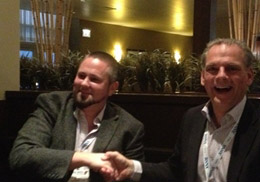 Ziltron CEO, Dr. John Ryan and LRCB CEO Piet van Kalken